Children/Families
Children's & Family ministry supports Zion's mission by providing essential nourishment for the growth and maintenance of faith in children and their parents/guardians. We aim to equip parents/guardians in their God-given roles as well as in their "home" church settings. Furthermore, we work to strengthen marriages and cultivate community and friendships among families.
Children's Sunday School
Fall 2023 Sunday School – Rally Day is September 10th!
It can be easy to let the business of life take over and become the decision driver in life. That is why it is even more important that your children remain grounded in the love and strength of Jesus Christ. Zion is focused on providing the safest and highest-quality learning environments as possible. Whether your family chooses an in-person option or to provide Sunday School at home, Zion will provide the options and resources to equip you to share and strengthen faith in Jesus with your children.
More information about Sunday School
First Communion
Preparation for receiving First Holy Communions is typically conducted in the third-grade year. During the fall, first-communicants are presented with their own Bibles by the congregation. They also attend regular Sunday School classes and complete a workbook at home. At the first of the year, students are accompanied by their parents each week for the remainder of the semester.
Please contact the Family Ministry at familyministry@zlcbrentwood.org if you would like to register your child (at any age) for first communion classes.
Confirmation
Zion conducts a three-year confirmation study to prepare young people to be lifelong followers of Christ. Beginning in 6th grade and continuing through 8th grade, Confirmands meet for lessons during the Sunday School hour and participate in yearly spiritual retreats and Christian service. They also attend weekend services, during which they complete "sermon notes" that are aimed at helping them understand the main points of each message. At the end of the three-year program, there is a meaningful Rite of Confirmation on Pentecost Sunday.
To register your child for Confirmation, please contact Pastor Mathew pastormathew@zlcbrentwood.org
More information about Confirmation
Parents/Guardians
Marriage Retreats
Zion supports two different marriage ministries: Weekend to Remember (by Family Life), and Lutheran Marriage Encounter. Weekend to Remember offers a large setting with tremendous speakers who provide couples with biblical wisdom for marriage. Marriage Encounter is a smaller setting that focuses on communication and especially the communication of one's feelings toward one's spouse. These weekend getaways for married couples are held throughout the year and are publicized in the weekly bulletin.
For more information, contact Pastor Mathew pastormathew@zlcbrentwood.org.
Parent Forums & Studies
Throughout the year during the Sunday School hour, parents/guardians gather for times of fellowship and sharing of experiences with the hope of learning from each other and to provide mutual encouragement and strength in living out their important roles. This time is sometimes spent in the study of Scripture or topical books that specifically address the challenges faced by Christian parents/guardians. Additionally, a plethora of books, articles and other resources also are available to families to equip parents/guardians.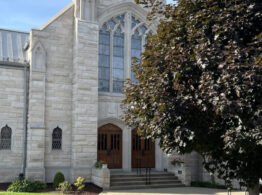 Zion Lutheran Church
4301 Brownsville Rd.
Pittsburgh, Pa. 15236
Ph: 412-881-5512
Email: office@zlcbrentwood.org
Zion Lutheran Church © 2021
Zion Worship Times
Saturdays: 5 p.m.
Sundays: 10:30 a.m.
Sunday School: 9:00 a.m.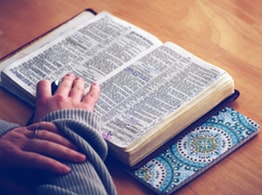 Matthew 28:19-20
Therefore go and make disciples of all nations, baptizing them in the name of the Father and of the Son and of the Holy Spirit, and teaching them to obey everything I have commanded you. And surely I am with you always, to the very end of the age.
North American Lutheran Church
Zion is a congregation of the North American Lutheran Church (NALC). Above all else, the NALC seeks to be faithful to the Bible and centered on Christ. Learn more about the NALC on their website.