confirmation at zion
Zion conducts a three-year confirmation study to prepare young people to be lifelong followers of Christ. Beginning in 6th grade and continuing through 8th grade, Confirmands meet for lessons during the Sunday School hour and participate in yearly spiritual retreats and Christian service. They also attend weekend services, during which they complete "sermon notes" that are aimed at helping them understand the main points of each message. At the end of the three-year program, there is a meaningful Rite of Confirmation on Pentecost, Sunday, May 28, 2023.
To register your child for Confirmation, please contact Pastor Mathew at pastormathew@zlcbrentwood.org.
Zion Lutheran Church
4301 Brownsville Rd.
Pittsburgh, Pa. 15236
Ph: 412-881-5512
Email: office@zlcbrentwood.org
Zion Lutheran Church © 2021
Zion Worship Times
Saturdays: 5 p.m.
Sundays: 10:30 a.m.
Sunday School at 9:00 a.m.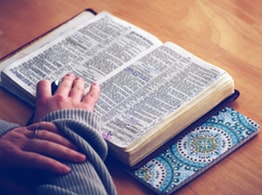 Matthew 28:19-20
Therefore go and make disciples of all nations, baptizing them in the name of the Father and of the Son and of the Holy Spirit, and teaching them to obey everything I have commanded you. And surely I am with you always, to the very end of the age.
North American Lutheran Church
Zion is a congregation of the North American Lutheran Church (NALC). Above all else, the NALC seeks to be faithful to the Bible and centered on Christ. Learn more about the NALC on their website.