A PLACE FOR YOU IN OUR CHOIRS
Above all else, our Choirs pray together, make music together,
and fellowship together.
Our Choirs:
zion voices
Our choirs are blessed with a newly formed group called Zion Voices. This vocal choir is open to all singers with varying vocal ability. We sing in worship several times a season and rehearse prior to those occasions. We have a place for you in our choirs!
ANGELUS RINGERS
Secondly, our Adult handbell choir is made up on High School students through adults. Both hard work as well as great fun create a good recipe to embrace the physical enjoyment of ringing handbells. Basic music reading is a plus to understanding handbell notation. Similarly, we rehearse weekly and ring approximately once a month in worship.
LUTHER BELLs
In addition to our adult bell choir is our Youth Handbell choir which begins at 2nd grade. Similarly, this choir learns the fundamentals of music notation, and also handbell technique. In the same way, our rehearsals begin with prayer and devotion, and we learn to work together as a choir on our music. Lastly, we rehearse weekly and play approximately once a month in worship.
SPECIAL MUSIC OFFERINGS
Additionally, there are other ways to be involved in music ministry. Perhaps we can find A Place for You in Our Choirs through special music offerings. Similarly, musically talented individuals can offer special music through solos, duets, or other smaller groups in worship. Therefore, please let us know your talent and we will try to incorporate your skills in worship!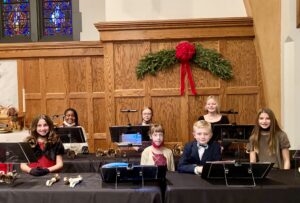 Luther Bells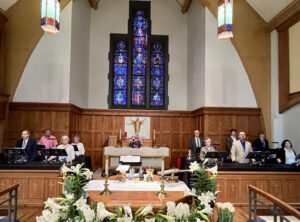 Angelus Ringers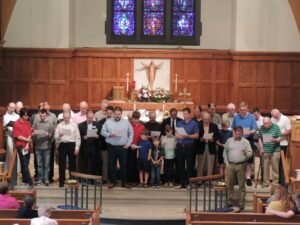 Special Music Offerings: Men of the Church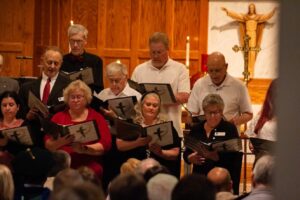 Zion Voices
Photo Credit: North American Lutheran Seminary (NALS)
Zion Lutheran Church
4301 Brownsville Rd.
Pittsburgh, Pa. 15236
Ph: 412-881-5512
Email: office@zlcbrentwood.org
Zion Lutheran Church © 2021
Zion Worship Times
Saturdays: 5 p.m.
Sundays: 10:30 a.m.
Sunday School: 9:00 a.m.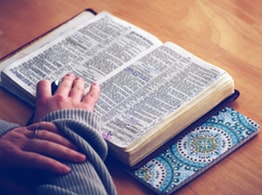 Matthew 28:19-20
Therefore go and make disciples of all nations, baptizing them in the name of the Father and of the Son and of the Holy Spirit, and teaching them to obey everything I have commanded you. And surely I am with you always, to the very end of the age.
North American Lutheran Church
Zion is a congregation of the North American Lutheran Church (NALC). Above all else, the NALC seeks to be faithful to the Bible and centered on Christ. Learn more about the NALC on their website.