Vacation Bible School
July 27 – 31, 2020
There IS light in this World!
It is through Jesus that we all can become light to our friends, family, and community. While this is an unusual summer for VBS, we still have an awesome week planned for the kids!! In Zion's hybrid version of VBS, children can expect similar activities as in the past: crafts, music, snacks, & lessons! But this summer they also can become LIGHT for others in a number of outreach activities each day! 2020 has been unpredictable, but your kids will learn how the ups and downs, twists and turns of life are still guided by an inextinguishable light of a Savior!!
During this week they will see how to become that light and how to let it shine! Let It Shine! LET IT SHINE!
Registration for this year's Vacation Bible School is open now
Vacation Bible School Families!
These past months have been something, haven't they?! So much change in such a short time and we have been tasked to respond in new ways. This also is true for our much-anticipated Vacation Bible School. After much prayer and discussion amongst Zion's experienced VBS team, we are moving forward with a version of VBS that reflects our situation and Zion's position in our community.
"LET IT SHINE" VBS will run during July 27-31! This theme is based on our call in Matthew 5:13-16 to be salt and light in the world. While this year's VBS will look different than those of the past, it is still exciting that Zion will be offering children not only the opportunity to learn that Jesus is THE light of the world, but also opportunities to be that light for others in our community.
This is a hybrid version of VBS. Our goal has been to make the week easy for parents and fun for kids! Here's how it will work…. Each registered child can pick up their VBS Kit on Sunday, July 26 any time between 11:00—1:00 p.m. in Zion's parking lot. The children will be given materials for each day of the week. Then, every day at 9:00 a.m. they can go to Zion's website where our team will lead them through the day's activities. The online portion runs only 30-40 minutes tops. The big difference? This year we will be giving back to the community in tangible ways throughout the week. Whether creating a craft for the nursing home across the street, donating to the food bank or first responders, or taking a Friday walk for provide water resources around the world—children and families will let their light shine before others, so that they may see the good works and give glory to our Father in heaven (Mat. 5:16)! The VBS team will be in Zion's parking lot each day from 11:00—12:30 p.m. to collect the items your children have created for others and to greet them with love and encouragement!!
Registration for children (PreK—5th grade) is open!!! This is a FREE program, so invite your friends and neighbors!! You will note that volunteers will be needed the week before VBS week as well as during VBS week.
We believe we have created a safe model this year due to the current social distancing recommendations. We will continue to monitor the guidelines in the coming weeks and make any adjustments necessary. That said, we need your prayers. God is most certainly leading the way and we ask that you pray that he covers this ministry–blessing the children, families, and community as we become salt and light!
If you are unable to volunteer this year, we welcome your donations in support of this ministry. Unlike other VBS programs, Zion has always made VBS an important outreach and service to our community. If you have any questions, please do not hesitate to contact us. God's Grace and Peace be with you all!
Curt Neill
VBS Chair
neillc@upmc.edu
Donna Evans
Director of Family Ministry
familyministry@zlcbrentwood.org
Walk For Water Registration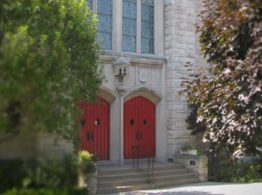 Zion Lutheran Church
4301 Brownsville Rd.
Pittsburgh, Pa. 15236
Ph: 412-881-5512
Email: office@zlcbrentwood.org
Zion Lutheran Church © 2020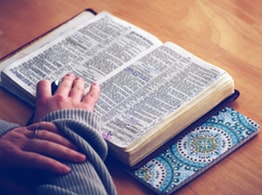 Matthew 28:19-20
Therefore go and make disciples of all nations, baptizing them in the name of the Father and of the Son and of the Holy Spirit, and teaching them to obey everything I have commanded you. And surely I am with you always, to the very end of the age.
North American Lutheran Church
Zion is a congregation of the North American Lutheran Church (NALC). Above all else, the NALC seeks to be faithful to the Bible and centered on Christ. Learn more about the NALC on their website.