SHERRY GALLAND, MACM
DIRECTOR OF MUSIC MINISTRIES
Sherry Galland, MACM
DIRECTOR OF MUSIC MINISTRIES
musicministry@zlcbrentwood.org
In brief, Sherry Galland, graduated from Capital University in Columbus, Ohio receiving a Bachelor of Music in Keyboard Pedagogy. In addition to receiving the highest scholarships in the keyboard department, she studied 2 major instruments, piano and organ, and graduated with honors.
During her studies, she was selected as 1 of 5 Americans to study abroad at the Zoltán Kodály Pedagogical Institute of Music in Kecskemét, Hungary. As a result of her studies, she received a semester certificate and studied with many Liszt Academy Instructors at the school.
In addition, she earned a Master of Arts in Church Music (MACM) from Trinity Lutheran Seminary. Additionally, she was awarded the Lay Church Service Award, and earned certification in Suzuki and Kindermusik Instruction.
Over the last 20 years, she served as Director of Music Ministries in congregations in Central and Northeastern Ohio, as well as Pittsburgh, Pennsylvania, and Bermuda. Additionally, music ministry, teaching, accompanying, and performing have taken her around the United States and to other countries including Russia, Hungary, and Bermuda.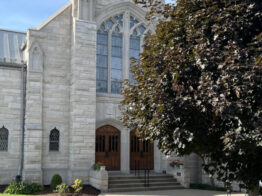 Zion Lutheran Church
4301 Brownsville Rd.
Pittsburgh, Pa. 15236
Ph: 412-881-5512
Email: office@zlcbrentwood.org
Zion Lutheran Church © 2021
Zion Worship Times
Saturdays: 5 p.m.
Sundays: 10:30 a.m.
Sunday School: 9:00 a.m.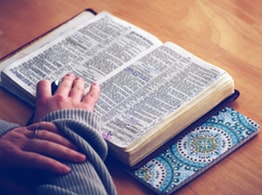 Matthew 28:19-20
Therefore go and make disciples of all nations, baptizing them in the name of the Father and of the Son and of the Holy Spirit, and teaching them to obey everything I have commanded you. And surely I am with you always, to the very end of the age.
North American Lutheran Church
Zion is a congregation of the North American Lutheran Church (NALC). Above all else, the NALC seeks to be faithful to the Bible and centered on Christ. Learn more about the NALC on their website.