SPRING 2021 Sunday School
As we begin a new semester of Sunday School, we still find ourselves in this unique situation around the Covid-19 virus. It can be easy to let the business of life take over and become the decision driver in life. That is why it is even more important that your children remain grounded in the love and strength of Jesus Christ. Zion is focused on providing the safest and highest-quality learning environments as possible. Whether your family chooses an in-person option or to provide Sunday School at home, Zion will provide the options and resources to equip you to share and strengthen faith in Jesus with your children.
In-Person Sunday School 9:15 a.m.
Until it is determined that the current COVID-19 recommendations change, in-person Sunday School will be provided in a hybrid form for Kindergarten through 5th grade students. Unfortunately, there will be no PreK/Nursery until further notice. For planning purposes, we ask that parents let us know your children will be attending each week by filling out the worship attendance form on Zion's website.
Sunday mornings at 9:15: we will START PROMPTLY! We ask that you arrive in time to sign in before our start since we have such a short time together. A truncated lesson and fellowship time will be provided in Fellowship Hall prior to the 9:30 worship service. Children also will receive materials to be completed at home. All appropriate measures will be taken to keep students healthy and safe.
Per CDC guidelines, each week:
parents will be asked to sign-in their children upon arrival
apply hand sanitizer upon entry
masks are recommended for all ages
Sunday School At Home
If you choose to provide Christian education at home, we've got you covered too! While we will continue to offer a brief lesson at 9:15 a.m. before Sunday services, and in light of the current situation, we are taking a different approach to Sunday School this semester. The time we are all spending at home together presents a wonderful opportunity to focus on our family discipleship. One pillar of being a disciple of Christ is Bible reading. So we hope we can partner with you this semester to strengthen a holy habit in your children—spending time with God in Scripture.
To participate Call Zion's office to be added to our email list and to receive this semester's resource material.
Each week you will receive an email with:
age appropriate lesson pages for your child(ren)
the Bible story explained
a video lesson of the featured Bible story
parent helps and encouragement
If at any time you wish to bring your children to the in-person lesson, you are welcome to do so.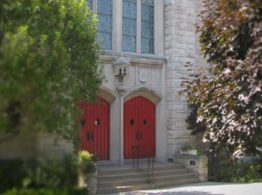 Zion Lutheran Church
4301 Brownsville Rd.
Pittsburgh, Pa. 15236
Ph: 412-881-5512
Email: office@zlcbrentwood.org
Zion Lutheran Church © 2021
Zion Worship Times
n-person worship has resumed. Please join us in-person at 9:30 a.m. on Sundays.
Additionally, Zion's services will continue to be livestreamed on our Facebook page and YouTube channelat 11 a.m. on Sundays.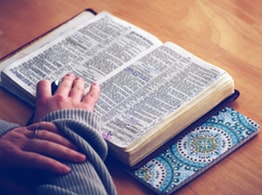 Matthew 28:19-20
Therefore go and make disciples of all nations, baptizing them in the name of the Father and of the Son and of the Holy Spirit, and teaching them to obey everything I have commanded you. And surely I am with you always, to the very end of the age.
North American Lutheran Church
Zion is a congregation of the North American Lutheran Church (NALC). Above all else, the NALC seeks to be faithful to the Bible and centered on Christ. Learn more about the NALC on their website.