In-person worship at Zion has resumed. The above video was filmed in June 2020 and some of the procedures and expectations remain current.

The information below is meant to prepare you for what you can expect upon coming back to Zion.
To quote directly from our safety committee, "our church planning and preparedness can succeed by continuing to safely worship together, being flexible, by encouraging open communication, by being respectful and mindful of each other's concerns and abiding to revised practices as a congregation. We are blessed with a church that is rich in history, culture and recognize that our previous practices during worship temporarily must change. Each one of us can contribute to the success of our reopening by minimizing community risks, maximizing safety, and always remembering, we are in these trying times together."
UPDATED as of 8/20/21: We are asking that everyone; whether you are vaccinated or not, to wear a mask while attending Church Services, Sunday School, or any other function. This request is in line with the CDC Recommendations.
Worship Times
Sunday morning, 10:30 a.m. (In-person)
Saturday afternoon, 5:00 p.m. (In-person)
Online Wednesday Word, available on Facebook & YouTube by noon on Wednesdays
Zion's worship services help you to seek meaning, hope, and purpose – and ultimately seek Jesus. You will leave on Sunday knowing God's plans for you are good and that Zion exists to help you know him more.
Worship is an expression of the relationship between God and his people. For that reason, central to every service is God's Word and Holy Communion (whereby God speaks to us), as well as prayer and song (whereby we speak to God).
Services at Zion last about one hour and are "liturgical," which means they follow a general order that is meant to encourage engaged participation. Everything is printed in the bulletin, so even if you have never attended a service, it is our hope that it will be easy to participate.
Worshiping at Zion in the Time of COVID-19
Arriving at Zion
All high contact surfaces will be cleaned with approved EPA disinfection agents so you can be assured the building is safe to enter before worship.
We understand that greeting people is a natural inclination but we would kindly ask that you refrain from hand shaking or hugging outside of your family unit.
Hand sanitizer will be available to be used upon entering the building. Greeters will be available at the entrance to the building to encourage its use upon entry. Other stations will be placed in the narthex (lobby behind the sanctuary) and near the elevator on the main floor.
If you are unvaccinated, we ask that you please wear a mask, per CDC guidelines. Vaccinated worshippers are welcome to attend unmasked.
During worship
The sharing of the peace is an important part of worship and has its foundation in scripture. That being said, we encourage you to share the peace by placing your hand on your heart, by bowing, or by audibly saying, "the peace of the Lord be with you."
Offerings may be given before worship upon entering the sanctuary or during the time designated after the sharing of the peace. Offering plates or the Jehoiada box will be located at the front of the sanctuary for offerings to be placed.
Communion will take place continuously at the front of the sanctuary. If you do not feel comfortable taking communion at this time, that is fine. We uphold that by believing in the words that your sins are forgiven you have already received all you need for salvation. Ushers will direct people forward to receive communion. Servers will have washed their hands prior to serving. Communion will take the form of a wafer and individual cup. There will be no intinction or common cup available.
Other Notes
The downstairs level aside from the entryway will be closed. This means the nursery will also be closed and the restrooms will not be available. We ask that you use the restroom on the main level.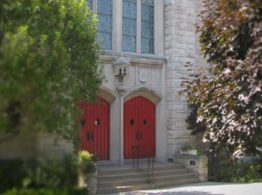 Zion Lutheran Church
4301 Brownsville Rd.
Pittsburgh, Pa. 15236
Ph: 412-881-5512
Email: office@zlcbrentwood.org
Zion Lutheran Church © 2021
Zion Worship Times
Saturdays: 5 p.m.
Sundays: 10:30 a.m.
Sunday School & Faith Education: Sundays at 9:15 a.m.
Additionally, online worship is available on Wednesdays at noon on our Facebook page and YouTube channel.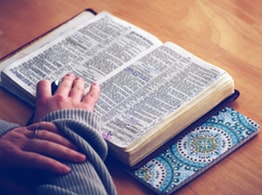 Matthew 28:19-20
Therefore go and make disciples of all nations, baptizing them in the name of the Father and of the Son and of the Holy Spirit, and teaching them to obey everything I have commanded you. And surely I am with you always, to the very end of the age.
North American Lutheran Church
Zion is a congregation of the North American Lutheran Church (NALC). Above all else, the NALC seeks to be faithful to the Bible and centered on Christ. Learn more about the NALC on their website.