How to Find Us
A Word on Parking
Zion's main parking lot is directly next to the building, with accessible spaces to accommodate individuals with a disability as well. We also have a large overflow lot just across the street (see the map below.) When our main lot fills up, we can still accommodate plenty of parking. Thee are signs directing traffic to this lot when necessary.
Please click the below image to enlarge and view Zion's main and alternate parking lots.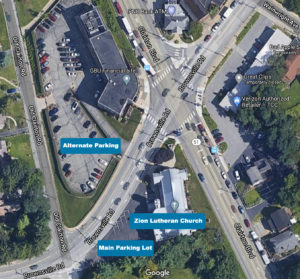 Zion Lutheran Church
4301 Brownsville Rd.
Pittsburgh, Pa. 15236
Ph: 412-881-5512
Email: office@zlcbrentwood.org
Zion Lutheran Church © 2021
Zion Worship Times
Saturdays: 5 p.m.
Sundays: 10:30 a.m.
Sunday School at 9:00 a.m.
.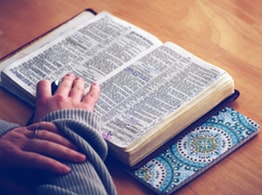 Matthew 28:19-20
Therefore go and make disciples of all nations, baptizing them in the name of the Father and of the Son and of the Holy Spirit, and teaching them to obey everything I have commanded you. And surely I am with you always, to the very end of the age.
North American Lutheran Church
Zion is a congregation of the North American Lutheran Church (NALC). Above all else, the NALC seeks to be faithful to the Bible and centered on Christ. Learn more about the NALC on their website.